Services
Our wide range of services ensures we have your every need covered. Whether it be technical, staff, content or design - SAS has you covered.
Sound
Our sound equipment range is fully stocked to cater from simple speech amplification to the most demanding reinforcement applications. Our extensive range of both wired and wireless microphones can be relied upon to deliver quality sound be it conferencing, singing or orchestral enforcement. Our powerful digital mixing consoles make recalling of settings a breeze ensuring your show has consistent sound night after night.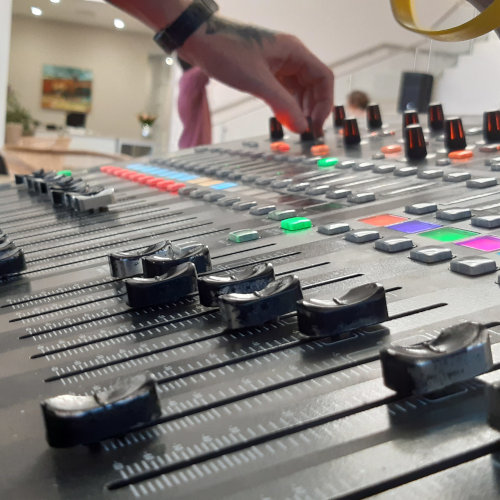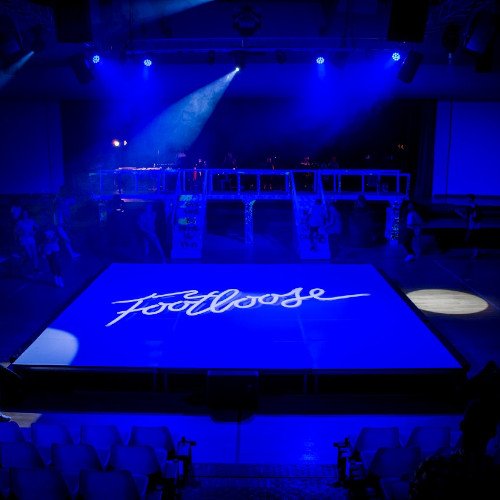 Lighting
Lighting your event requires not only attention to detail, but proper planning, design and precision execution. Our lighting solutions offer pre-programming lighting shows to ensure your event runs as smoothly as possible when time constraints are high. Lighting, visuals and audio can be syncronised delivering powerful and effective visual effects that are timed to the frame. Experienced lighting technicians can diversify from theatrical shows, to musicals to busking live band and DJ festivals. Whatever the size or scale of your show, it's our business to light it to its full potential.
Visuals
Projection surfaces and LED video walls round off your conference or event providing stunning backdrops to your stage and augmenting your presentations with clear, easy to read screens. Our library of stock content ensures you always have something to show on the screen and combined with our expertise, incorporating live to screen visuals is a breeze.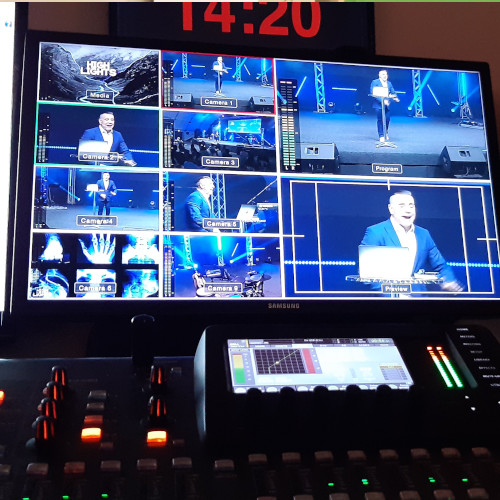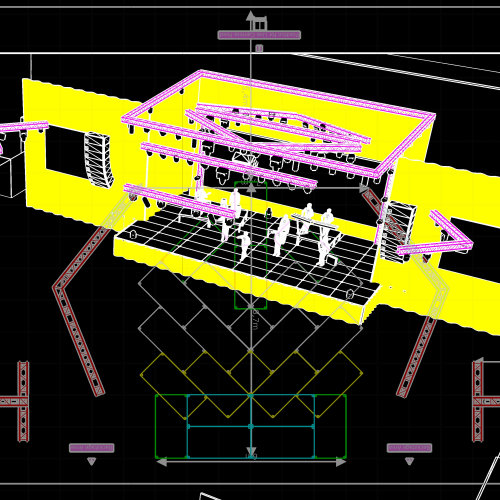 Staging
SAS Productions offer staging in various dimensions and standard heights to suit your production. Structual truss structures can be constructed from the ground up or from the ceiling down to support the visual requirements of your production. Full customisation of the stage layout can be made prior to production thanks to pre-visualisation and mock ups done by the team from on site inspections.
Special Effects
Special effects include pyrotechnics, CO2 canons, flame pots, confetti canons, quick-release solutions and automation. No matter what effect you are looking for, our team is ready to design, build and implement it. Customisable LED lighting solutions combined with clever and effective rigging techniques will leave the audience questioning how effects were achieved. The team has licenced pyrotechnicians that can fire a multitude of effects in time with your lighting and audio cues - seamless integration of effects.

View our range of Pyrotechnic Offerings here.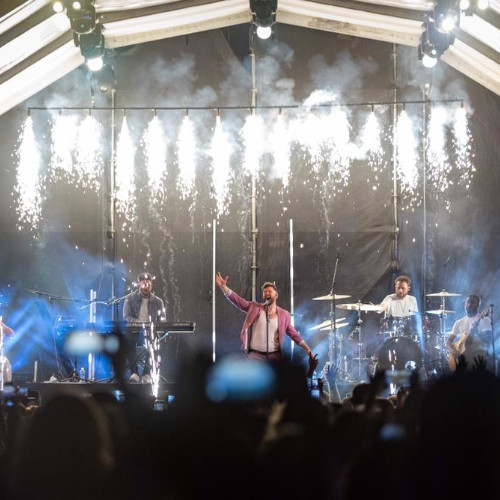 As a testimony to our ability to adapt to every event needed, our clients range from schools to the government sector to corporations to event planning. No matter what the event and who the client is, SAS is committed to providing dependable services.
Contact Us
For all your Audio Visual needs
Chris Stranex
Managing Director
Danielle Roberts
Project Manager